Jane Williams
Personal Coach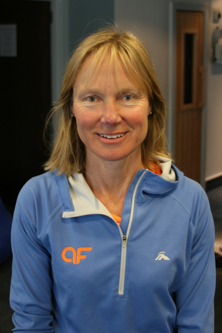 How often is it that you sacrifice your own fitness & health because you just can't find that time or the energy? Congratulations you have just made that first step towards attaining your health and fitness goals. As a qualified REPs registered Personal Trainer I can help you with the next step either at our small, personal gym or your own home.
Do you want to feel great within your own body ?
Do you want your body to be your friend ?
Are you tired of trying everything without success?
Are you tired of owning a wardrobe you can't wear?
Together we can create a personalised plan that will work within your lifestyle and budget to achieve your goals,

Research has shown that building a relationship with a Personal Trainer achieves sufficiently greater improvements in fitness and body shape/conditioning within a shorter period of time and in a safe and encouraging environment.
My clients say that the additional benefits of a tailored programme have led to positive impacts in their day-to-day lives. For example; better quality sleep, reduced stress levels and more energy.
I am passionate about women's health and fitness as we age and really enjoy empowering my clients to improve their overall health and achieve their goals, no matter how big or small.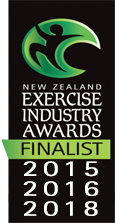 Qualifications and experience:
NZQA Certificate in Personal Training
Member of NZ Register of Exercise Professionals
Project Management including the Olympics and World Cups
Sports Coaching and global adventure travel
Finalist Up and coming Personal Trainer of the year
My Specialties are:
Supporting and motivating women to attain their goals as they age.
Personalised women's wellness programmes
Holistic approach to hormonal balancing through perimenopause and beyond
Helping clients build and maintain pain and injury free movement
Training and conditioning for Skiing, Mountain Biking & multi sport events at all levels
Working alongside other health professionals to create a holistic outcome
Now is the time to swing into action. Contact me with any questions you may have or to book a free consultation, to start making changes toward a trimmer, toned and healthier you. Ph: 0212727003, Email: jane@advancedfitness.co.nz.
Client Testimonials
"I have seen massive changes in not only my physical strength but more so my stress levels, ability to think clearer and sleep better. Jane is an awesome trainer, she pushes you hard, but does so with a big smile and a great sense of humour. I really look forward to my weekly slots with Jane and come away each time feeling so much more alive." Kirsten
"Jane has been my personal training for over 12 months and has done an excellent job in getting me race ready for multiple running events including the Routeburn Classic, Christchurch and Dunedin Marathons, Oxford Odyssey, and Mission Mt Sommers. In addition, Jane also helped me build the strength and stamina required to summit Mt Cook. Jane has also been pivotal in adapting my training to condition me formy first Coast to Coast Race. Jane has been great to work with. She has a wealth of experience, knows how and when to push you and takes a holistic view in helping you achieve your wellness goals. She also makes training fun - 2 sessions are never the same. I highly recommend Jane to anyone looking to take their fitness to the next level." Richard
"I had sustained a long-term injury at work, this along with loss of confidence, motivation and pain. Jane adapted many different training styles to suit my abilities. Jane was very encouraging, firm in her directions to me (she didn't let me get away with being lazy). Over the time I spent with Jane, my balance, mobility, confidence and general health improved greatly. With her guidance I was able to lose weight and cm off waist/hips/thighs/arms. I keep Jane's training guide pinned to the door, it reminds me to keep moving, it is Jane's voice telling me that I am worth the effort. She is an inspiration". Jan
"I've been visiting Jane for two years now for personal training sessions. The experience is informative and useful for setting my personal goals. The most important benefits from these sessions is my ability to feel stronger, healthier and more balanced in my life. I've recently taken up tramping again and the work done at the gym with Jane works perfectly to help me achieve summits and distances carrying my own gear that I would have seriously struggled with previously". Melissa
"Jane is easy to connect with. She listened to the goals I wanted to achieve and built a great programme around this. I had two months available to train with Jane and during this time she challenged, encouraging and motivated me. She never judged me which I really appreciated. Also, she didn't just concentrate on the fitness she helped me look at the emotional and nutritional aspects and made changes where necessary. I learnt a great deal. I was very pleased to achieve the goal I set out, with the help of Jane I have made very positive life changes". Charlotte